ACTO BOARD OF DIRECTORS
We invite you to get to know the ACTO Board of Directors a little better. All ACTO directors bring an individual interest and passion for online therapy and give their time voluntarily.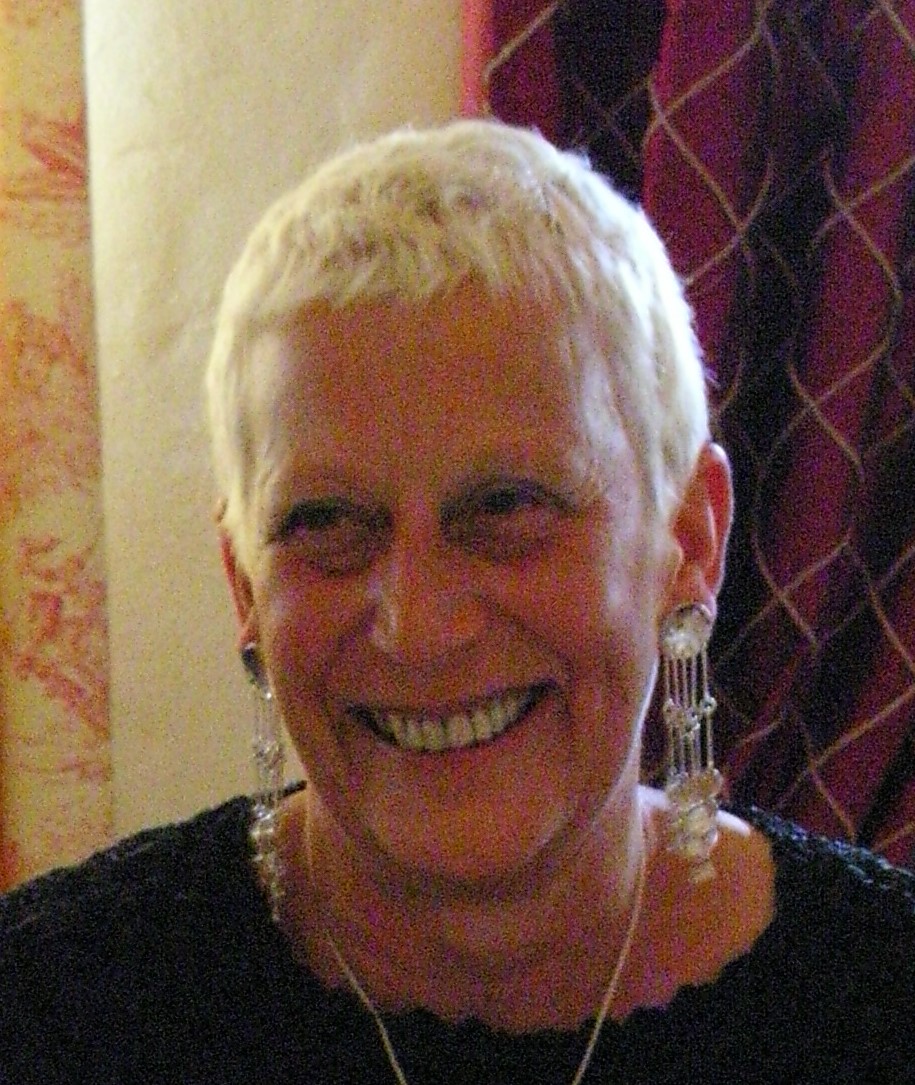 Anne Stokes
Patron
Anne was a senior accredited BACP counsellor, a supervisor and trainer.
She was a pioneer in introducing online therapy into the UK and has written widely on the subject. For many years, she directed Online Training Ltd, as well as founding the Online Counselling and Therapy in Action Conferences with her co-director, Gill Jones.
She was instrumental in setting up the Association for Counselling and Therapy Online and also worked with BACP to develop guidelines and curricula for Online Therapy and Training.
She divides her time between her homes in the UK and France and loves new challenges.
Adrian Rhodes
Chair + International Director
"I'm Adrian Rhodes, the International Director of ACTO.
 
My professional origins are as a clergyman in the Church of England 
and I'm an Honorary Canon at Manchester Cathedral
 
I trained initially as a counsellor in the mid 70's 
- then as a  group and individual Psychoanalytic Psychotherapist Registered with UKCP in the 80's.
I worked in the NHS, heading up 'Day-Democratic Therapeutic Communities" 
and being involved in the training of junior psychiatrists.
 
I now work in private practice.
 
I was Honorary Secretary, then Vice Chair of UKCP from 2002-2009.
As part of that, I represented UKCP at the European Association for Psychotherapy
- the professional body of national and modality professional bodies.
I was elected as President of the EAP from 2001-13 - and Vice President two years either side of that.
Although I stepped down from the EAP in 2015, it seems they can't do without me!
I'm being drafted back to lead a modality body within the EAP.
 
I am passionate about the development of online therapy 
- both generally and as a new, distinct expression of psychoanalytic psychotherapy.
And I'm excited by the chance to work across borders or all kinds.
In my free time, I'm a beekeeper, looking after about a dozen hives - at home, on the roof of Manchester Cathedral and elsewhere; and I teach beekeeping too!"
Pip Weitz
Vice Chair
My name Is Pip, and I started life out as a French teacher, and then trained at Roehampton as a psychotherapist. That was in the 80s, and I really didn't like the isolation of private practice. So for a long time I didn't practice but was Head of The Mental Health Conference Unit at St George's Hospital Medical School and since then have run my own company training mental health professionals. I was for a long time the Commissioning Editor for the UKCP Book Series and whilst doing that job I decided to write and edit Psychotherapy 2.0: Where Psychotherapy and Technology Meet, which was published in the UKCP series in 2014. I trained as an online counsellor with OLT doing their Diploma in Online Counselling as well as their Diploma in Online Therapeutic Supervision, and I found I loved working online. I am now training director for PWT ACADEMY for Online Counselling and Psychotherapy and have been the Standards and Ethics Officer with ACTO since 2015. From November 2017 Till May 2019 I Research and Development Director. From June 2019 Vice Chair.
Mieke Haveman
responsible for the website
My name is Mieke Haveman and I am from the Netherlands. I once attended teacher training college to become a teacher of both Dutch and English which I did not finish, but it did wonders for my English.
I did my counselling training in the Netherlands and my diploma is for counselling, coaching and psychosocial work from Academie Gradatim. My online training was done online in the UK with OLT. Both the general certificate and the diploma course.
Right now I have many hats on with my online work. I only work online but with varied jobs. Counsellor, Coach, Tutor and web designer. I am also a member of the OCTIA committee.
Socially I love to read and play boardgames with friends. Cultural holidays are another of my passions and spending time with my cats [Bella and Shadow] and my [part-time] dog. Nina actually belongs to friends but she thinks she has two homes. I also really enjoy spending time on the computer and figuring it out for work and leisure.
Catherine Knibbs
R&D Director
Catherine is a Human Being, Mum, Author, Doctoral (PhD) Clinical Researcher and Child/Adult Psychotherapist specialising in virtual and corporeal trauma using Integrative creative methods including gaming and biofeedback. She is a gamer, blogger, vlogger and podcaster, interviewing anyone connected with anything cyber. She is a director for Research and Development for ACTO, She's the director for Privacy4 (An industry information Standard for Therapists) a cyber specialist and proposes a new theory as to why we engage in cyber space as we do. She is a #flow student.
She has published in peer reviewed journals as a leading researcher in the U.K. around the topic of cybertrauma which includes a new academic definition for cyberbullying and cybertrauma/online harms. She writes for some of the largest U.K. e-safety companies, including a national newsletter #DITTO that goes directly into schools, she presents at National and International conferences. She is UKCP MSc dual Child & Adult Psychotherapist using a model of Interpersonal Neurobiology and Transactional Analysis. She's a mum to two adult boys, runs a trauma and private practice. She is currently writing a second book. She has a great self-care routine and uses Functional medicine principles and nutrigenomics to 'biohack' to ensure she is performing optimally for herself and her clients.
She is @nibzy on Twitter,
@nibzy_5.0 on Instagram
Facebook: Cyber Trauma and Young People
Her website is www.cybertrauma.com
The podcast is called Cybersynapse and is available on YouTube, iTunes, Spotify, Anchor and many more audio platforms
Jan Stiff
CYP Director
Hello – I'm Jan. I am qualified in both online counselling (2010) and online supervision (2012); I work integratively and believe that it is the strength of the relationship that enables a successful outcome.
Specific interests and experience:
Counselling children and young people – online and face to face

The mental Health needs of children and young people

Bereavement support – both pre-and post-bereavement

The emotional needs of siblings of children with disabilities and or special needs

Chronic trauma in children and young people

Supervising online counsellors working with children and young people (online)
My first introduction to the emotional needs of young people began whilst I was nursing as a paediatric palliative care nurse at a Children's Hospice. This began my journey into counselling
Presently, I am a CPCAB approved tutor at OLT http://www.onlinetrainingforcounsellors.com/ , tutoring on the Certificate for Online Counselling and the Diploma in Online Therapeutic Supervision and I also work for a local children's charity "Swings & Smiles"
http://www.swingsandsmiles.co.uk/sibling-support/welcome/
Along with this I work in private practice "Ripples" - https://ripplesonline.blogspot.co.uk/ - providing online counselling for young people over the age of 17 and online supervision for two online counselling organisations for young people.
During those moments that I am not "stuck" to my computer, I indulge myself in life outdoors – time spent in the local countryside – in most weathers but preferably when it's dry! I find that this is the one time that I can truly relax and box away any stresses.
Sven Law
ACTO lead for Social Media
Hello – My name is Sven.
I am a BABCP (UK) accredited Cognitive Behavioural (CBT) Therapist, Supervisor and Trainer. I started out as a qualified Social Worker and spent most of my time working with the Older Adult population, as well as people with Severe and Enduring Mental Health problems working in Community Mental Health Teams (CMHTs) and in Forensic Inpatient services. I later trained in CBT in Primary Care Mental Health as part of the roll out of Improving Access to Psychological Therapies (IAPT - https://www.england.nhs.uk/mental-health/adults/iapt/). I later became a senior CBT therapist, supervisor and service manager. It's around this time that I discovered the many benefits Digital Health and Online Care Pathways could add to an existing service.
I later went on to work as a clinical team lead and supervisor for IESO Digital Health. I also started operating a private practice working with a range of referrers and seeing private clients, including a significant amount of remote and online work.
Some of my areas of interest include;
Working with Older Adults and encouraging access to therapy by this population

Formulation driven and collaborative CBT

Mindfulness (I am trained Mindfulness Teacher)

Acceptance and Commitment Therapy (ACT)

Compassion Focussed Therapy (CFT)

Working online (Internet Enabled Therapy) be it audio only, text only or video/audio

Supervising others (including other therapists working online)

Delivering training.
As the ACTO lead for Social Media I am keen to use Social Platforms to raise awareness of ACTO and help to demystify online therapy, encourage respectful debate, share information and news and contribute to the wider acceptance of therapy delivered online as a credible and evidence-based means of helping people seek help, recover from serious difficulties, and lead happy and fulfilling lives.
My aim as Social Media lead is to share information and facilitate discussion and sharing. I welcome you all to join in and together we can hopefully build a fantastic resource from which we and our clients can all benefit. If anyone has any questions in relation to this role, please reach out to me at one of the ACTO Social Platforms:
Twitter https://twitter.com/OfficialACTO
LinkedIn https://www.linkedin.com/company/association-for-counselling-and-therapy-online/
Facebook  https://www.facebook.com/OfficialACTO/
YouTube https://www.youtube.com/channel/UCpkhMvEoX8ZJ1YIXrd6sjAg
Sarah Worley-James
Former Chair
My name is Sarah and I am passionate about how online therapy can enhance the counselling, psychotherapy and coaching professions; by reaching out and providing support and services to a wide range of people who may otherwise never seek therapy. 
After a decade counselling in the substance misuse field I wanted a new challenge, and in 2009 moved in the higher education sector where I immediately wondered why we weren't utilising online support! The majority of students are digital natives, expecting to be able to communicate online, so it made perfect sense to offer them online therapy.
With a decade of counselling, many years supervising and teaching on a counselling diploma; I was adamant that these experiences were not sufficient to launch into online working.  It was important to me to be appropriately trained before setting up the online service at Cardiff University.  Without this training and support I would have fallen over many more hurdles than I have!
As Chair of ACTO I want to share my enthusiasm, and learn from others as we move forward.  ACTO has a wealth of experience and knowledge amongst its members, from students undertaking their online training, to newly qualified, and highly experienced online therapists.  I encourage you all to get involved in ACTO, add to the content of the website and forum discussions in any way you wish – this is your organisation, and your website!