ACTO BOARD OF DIRECTORS
We invite you to get to know the ACTO Board of Directors a little better. All ACTO directors bring an individual interest and passion for online therapy and give their time voluntarily.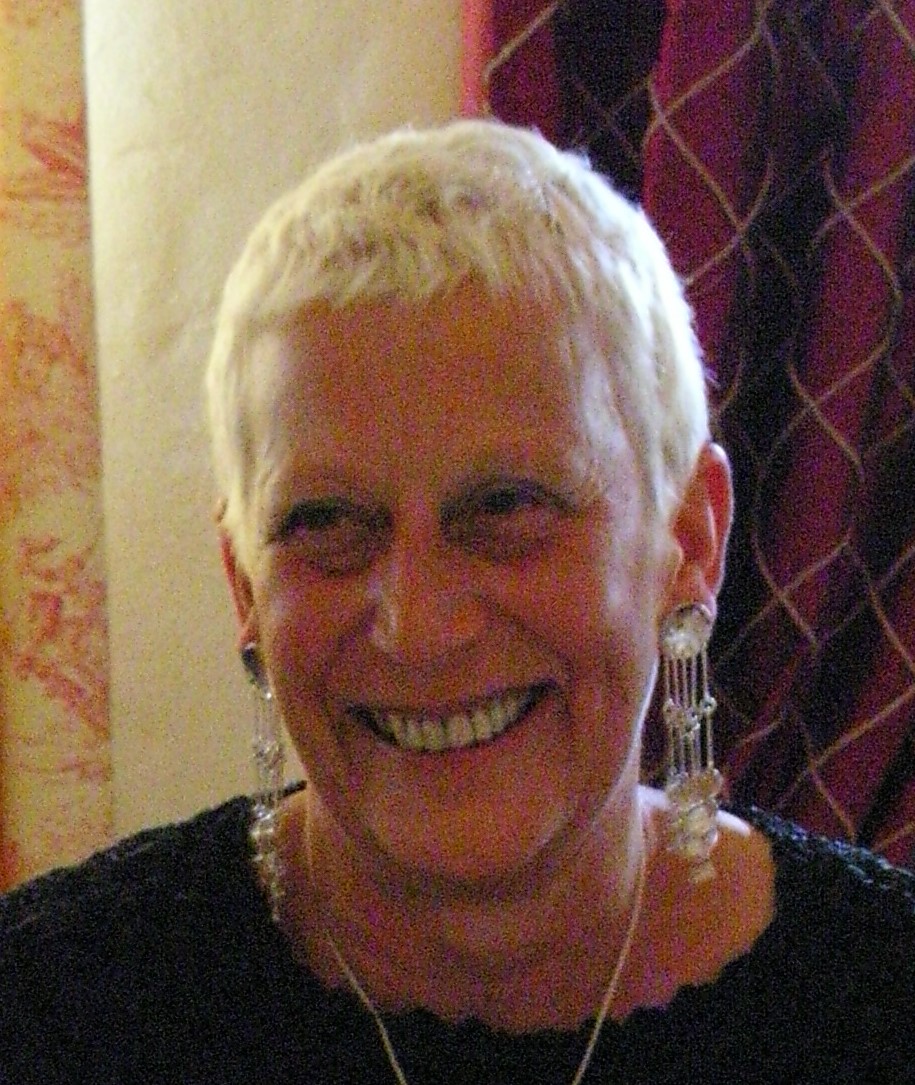 Anne Stokes
Patron
Anne was a senior accredited BACP counsellor, a supervisor and trainer.
She was a pioneer in introducing online therapy into the UK and has written widely on the subject. For many years, she directed Online Training Ltd, as well as founding the Online Counselling and Therapy in Action Conferences with her co-director, Gill Jones.
She was instrumental in setting up the Association for Counselling and Therapy Online and also worked with BACP to develop guidelines and curricula for Online Therapy and Training.
She divides her time between her homes in the UK and France and loves new challenges.
Adrian Rhodes
Chair + International Director
"I'm Adrian Rhodes, the International Director of ACTO.
My professional origins are as a clergyman in the Church of England 
and I'm an Honorary Canon at Manchester Cathedral
I trained initially as a counsellor in the mid 70's 
- then as a  group and individual Psychoanalytic Psychotherapist Registered with UKCP in the 80's.
I worked in the NHS, heading up 'Day-Democratic Therapeutic Communities" 
and being involved in the training of junior psychiatrists.
I now work in private practice.
I was Honorary Secretary, then Vice Chair of UKCP from 2002-2009.
As part of that, I represented UKCP at the European Association for Psychotherapy
- the professional body of national and modality professional bodies.
I was elected as President of the EAP from 2001-13 - and Vice President two years either side of that.
Although I stepped down from the EAP in 2015, it seems they can't do without me!
I'm being drafted back to lead a modality body within the EAP.
I am passionate about the development of online therapy 
- both generally and as a new, distinct expression of psychoanalytic psychotherapy.
And I'm excited by the chance to work across borders or all kinds.
In my free time, I'm a beekeeper, looking after about a dozen hives - at home, on the roof of Manchester Cathedral and elsewhere; and I teach beekeeping too!"
Pip Weitz
Vice Chair
My name Is Pip, and I started life out as a French teacher, and then trained at Roehampton as a psychotherapist. That was in the 80s, and I really didn't like the isolation of private practice. So for a long time I didn't practice but was Head of The Mental Health Conference Unit at St George's Hospital Medical School and since then have run my own company training mental health professionals. I was for a long time the Commissioning Editor for the UKCP Book Series and whilst doing that job I decided to write and edit Psychotherapy 2.0: Where Psychotherapy and Technology Meet, which was published in the UKCP series in 2014. I trained as an online counsellor with OLT doing their Diploma in Online Counselling as well as their Diploma in Online Therapeutic Supervision, and I found I loved working online. I am now training director for PWT ACADEMY for Online Counselling and Psychotherapy and have been the Standards and Ethics Officer with ACTO since 2015. From November 2017 Till May 2019 I Research and Development Director. From June 2019 Vice Chair.
Mieke Haveman
responsible for the website
My name is Mieke Haveman and I am from the Netherlands. I once attended teacher training college to become a teacher of both Dutch and English which I did not finish, but it did wonders for my English.
I did my counselling training in the Netherlands and my diploma is for counselling, coaching and psychosocial work from Academie Gradatim. My online training was done online in the UK with OLT. Both the general certificate and the diploma course.
Right now I have many hats on with my online work. I only work online but with varied jobs. Counsellor, Coach, Tutor and web designer. I am also a member of the OCTIA committee.
Socially I love to read and play boardgames with friends. Cultural holidays are another of my passions and spending time with my cats [Bella and Shadow] and my [part-time] dog. Nina actually belongs to friends but she thinks she has two homes. I also really enjoy spending time on the computer and figuring it out for work and leisure.
Olivia Djouadi
My name is Olivia Djouadi and I am a UKCP member and a graduate of Regents University in Integrative Counselling and Psychotherapy. I also trained with IMT Integrative Mindbody Therapy, a type of Body Therapy with Dr. Asaf Rolef Ben-Shahar. I also trained with OLT online counselling for therapists and did the general, diploma and DOTS course so I can practice as an online supervisor. I now also tutor at OLT.
 Presently I work a lot with those that have experienced trauma including those who have survived and escaped from cults. I also work with chronic illness as there seems to be a link between childhood trauma and chronic illness in adulthood. In 2019 I gave a talk on captivity at the International Cultic Studies Association conference in Manchester. I have also given talks on DID, polyfragmented DID, Diabulimia, Cultural Therapy, Cults and a range of other topics at Onlinevents. I also spoke on chronic illness/ autoimmune conditions at OCTIA a few years ago where I would meet many of my online counselling colleagues. I contributed a chapter about Working creatively with chronic conditions in the book Online Supervision.
 Before my life as a psychotherapist I worked with refugees and spent many years as a keywork at a nursery with young children with severe disabilities. I also helped their parents to come to terms with having a child with additional needs. I also have an adult son with cerebral palsy and I have two unseen conditions which are type 1 diabetes since 1973 and multiple sclerosis since 2015. This is why working online can be really helpful for both myself and others with extra needs both in the UK and worldwide.
 Contact:
Twitter: @oliviadjouadi
LinkedIn: https://www.linkedin.com/in/oliviadjouadicounsellor/
Clemency Jacques
Why you became a counsellor/psychotherapist

I became a counselling psychologist because of my own and my family's experiences of mental health difficulties. I wanted to better understand these, their underlying causes and how to help make them better. I became on online psychologist because I was struggling with some physical health difficulties and wanted to explore ways I could work with a disability and still have a flourishing career.

What you do as a counsellor/psychotherapist

I work in several roles. I am the team psychologist for South Camden's Complex Case Drug and Alcohol Service within the Camden and Islington NHS trust. I am the deputy clinical lead for Dr Julian's Online Psychotherapy Service. I also do private practice for the Priory in Fenchurch St. I occasionally run workshops and courses for various organisations. I also am on the BPS Digital Health subcommittee as a representative of the Counselling Psychology Division.

Why you agreed to join the Board of ACTO – what you enjoy

I really love science and I love being a therapist, so it's always a pleasure when I get to combine the two. Which is why research and development was a role that seemed a great fit for me.

Any specialist interests?

I am interested in Addiction, Psychosis, Trauma, Gender Identity, Virtual Reality therapy. I also have a large interest in the systemic causes of mental health problems and how multiculturism has in important part to play in our discourses around recovery.

Publications

None as yet.

My doctoral thesis is accessible from the British Library. Recovery Processes Inherent in Twelve Step Fellowships: A Constructivist Grounded Theory Study.

Leisure interests

I enjoy all sorts of activities when I have spare time. Cycling, singing in choirs, cooking, travelling, theatre, museums, going for walks.
Contact details  
Suzanne Kamani
I am a chartered Counselling Psychologist, registered with the British Psychological Society (BPS), the Health and Care Professions Council (HCPC) and the British Association for Behavioural and Cognitive Psychotherapies (BABCP). In my clinical work, I am most passionate about the flexibility of my treatment approach that I can offer my clients (e.g. cognitive behavioural therapy, psychodynamic and person-centred approaches). I adopt a personal mindfulness practice and am a qualified Mindfulness-Based Cognitive Therapy teacher, and often integrate this into my clinical work where this would be beneficial for my clients.
In recent years, I have become interested in training as a supervisor and am keen to support other therapists in their development to provide a high standard of care in their clinical practice. Over the past few years, I have truly enjoyed working with my supervisees and have humbly come to learn a great deal from them in our work together!
I have joined the Board of ACTO as I am passionate about working online and feel enthusiastic about learning from my online peers as well as hopefully making a valuable contribution to the field.
Outside of my clinical and supervisory work, I am enthusiastic about the outdoors and love to go hiking as well as visit the sea as much as possible where I am learning to kayak and bodyboard. I am also passionate about all things related to food and enjoy trying new recipes, as well as foraging what nature provides in my local area.
Should you have any queries or wish to reach out, you are most welcome to contact me at Suzanne.kamani@acto-org.uk
Cal Nield
I became a psychotherapist out of curiosity, with my curiosity about others running equally alongside. Working relationally, I trained in Cognitive Analytic Therapy (CAT), a model that Anthony Ryle (1993) was developing in the late 1980s at Guys and St. Thomas' hospitals, around the time I began work in South Lambeth as a mental health nurse in the community  during a very vibrant but challenging time of change. CAT was a model that was very much in keeping with my own values, emphasising equity and accessibility of health care, a pro social approach, and I began psychotherapy training in 1995. 
My curiosity eventually led to interest in how therapy and the therapy relationship might 'work' online, and I became hooked. Working online, I wanted to understand this new dimension, and wanted to do it well, ethically, and safely. I enjoy a challenge and being a Director in ACTO right now presents just that, another vibrant but challenging time of change - with so much happening and so much more new interest in the field. It is such an exciting opportunity to influence standards in an otherwise unregulated branch of therapy that places the public, and untrained therapists, at risk potentially of harm.
Having worked in mental health and psychotherapy in the NHS and independently for over 30 years I have a breadth of experience to bring. I enjoy working alongside colleagues who have vast experience and skill and  hope my curiosity in online work will elicit a reciprocal response from others, in line with ACTO's aim, 'to promote, maintain, improve and advance online counselling and ·psychotherapy'.
Contact details'
Email cal.nield@acto-org.uk 
Website www.reflectonline.co.uk
Katrina Healey-Davis
I trained as a counsellor about seven years ago after a twenty-year career in Management Consultancy working with large corporations internationally, specialising in Supply Chain, Working Capital Management and process reengineering.  My first degree was in International business with languages, but as I worked more and more in an executive coaching role with clients, it became clear that I needed additional skills in counselling, so returned to studying and
gained a Masters in Counselling Psychology.
I now run Arboretum Counselling and Coaching, a private practice offering counselling, coaching and supervision working with private individuals, large corporates, Employment Assistance Providers, a women's aid charity and schools.  I have a special interest in working with neuro-diverse clients, particularly those with autism; and working on-line allows more connections in this area.
I am passionate about working online and saw a natural affinity with the ethos of ACTO.  I hope to offer the organisation skills and experiences from my commercial background and international work.  I am currently a Director Without Portfolio as I settle into the organisation, but see my role developing into helping ACTO connect further internationally.
In my leisure time, I am a keen amateur potter, enjoy playing the piano and walking my Pets As Therapy (PAT) dog, Hector.

Sarah Worley-James
Former Chair
My name is Sarah and I am passionate about how online therapy can enhance the counselling, psychotherapy and coaching professions; by reaching out and providing support and services to a wide range of people who may otherwise never seek therapy. 
After a decade counselling in the substance misuse field I wanted a new challenge, and in 2009 moved in the higher education sector where I immediately wondered why we weren't utilising online support! The majority of students are digital natives, expecting to be able to communicate online, so it made perfect sense to offer them online therapy.
With a decade of counselling, many years supervising and teaching on a counselling diploma; I was adamant that these experiences were not sufficient to launch into online working.  It was important to me to be appropriately trained before setting up the online service at Cardiff University.  Without this training and support I would have fallen over many more hurdles than I have!
As Chair of ACTO I want to share my enthusiasm, and learn from others as we move forward.  ACTO has a wealth of experience and knowledge amongst its members, from students undertaking their online training, to newly qualified, and highly experienced online therapists.  I encourage you all to get involved in ACTO, add to the content of the website and forum discussions in any way you wish – this is your organisation, and your website!